MET at the 35th CADFEM ANSYS Simulation Conference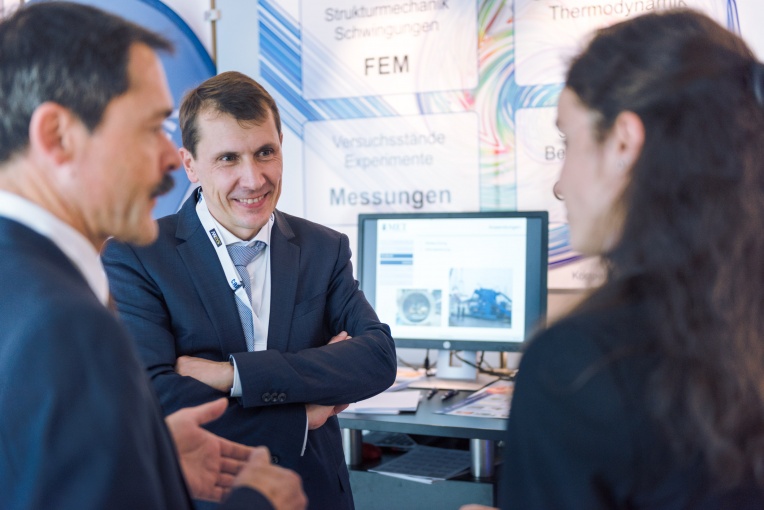 From 15th to 17th November 2017 we were successfully represented as a CADFEM partner at the largest simulation event in Germany. We would like to thank all who visited our booth for the interesting exchange and look forward to the continuation of the discussions.
The large number of qualified lectures and seminars offered the opportunity to learn new things in the field of simulation. Furthermore, there was also an intensive exchange of experience with software developers, users and customers.
In addition to new applications of the existing simulation programs, a new tool "ANSYS Discovery Live" was presented, which enables us to evaluate the strength or flow behavior of a component in a new way during the development and design process. Currently "ANSYS Discovery Live" is being tested in-house.
Simulation Conference – Conference web presence