Optimization of the autoclave process of CFRP components for Eurocopter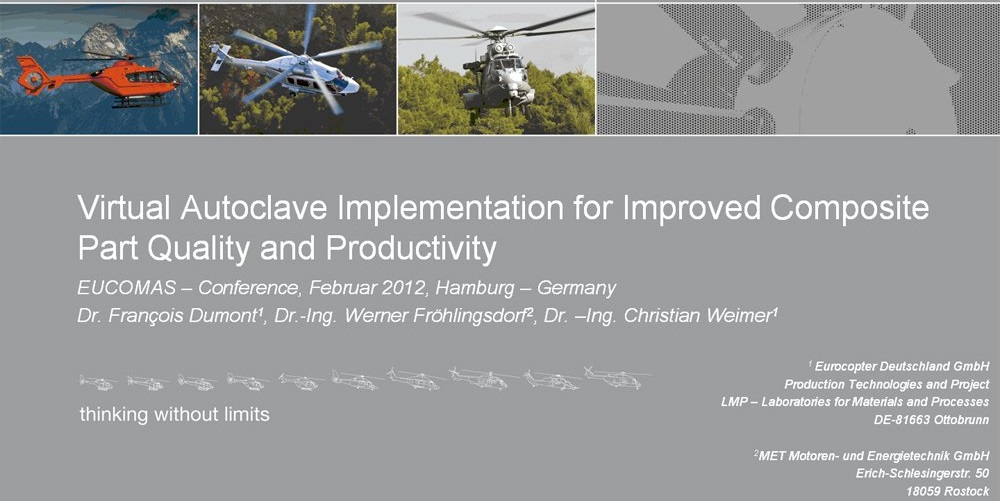 On behalf of Eurocopter Germany GmbH, MET GmbH has lead successful simulations for optimizing autoclave processes since 2009. Here, the production of CFRP components were calculated (with and without sandwich structures) in a "virtual autoclave". The results achieved in the project have now been presented at the conference in 2012 in Hamburg EUCOMAS.
The simulation models were validated by temperature measurements for selected CFRP components using load variations. The technology of MET simulation-based autoclave process optimization was used specifically to optimize the loading arrangement. For example, a reduction of processing time by 76 minutes is achieved with high product quality.
---