Diagnosis of gearbox with PTO for ferry "Kaunas Seaways"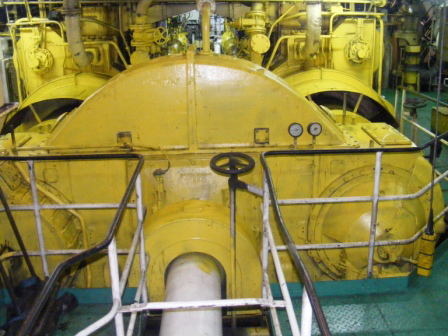 MET GmbH has performed an in depth diagnosis and assessment for a summation gearbox of 2 x 2650 kW for propulsion of vessel "Kaunas Seaways". The owner AB DFDS Seaways ordered the investigation of the current technical condition and reliability after 25 years of operational time.
The assessment included inspection of gear wheels, especially tooth flanks, wear of bearings and shafts, load carrying pattern, measurement of tooth and bearing clearance and check of alignment.
The report for the shipping company includes proposals for measures to prevent gearbox damage and to further extend the lifetime of the Gearbox. In January 2013 similar activities had already been performed successfully by MET on sister vessel "Vilnius Seaways".
---